Prayers for Vietnam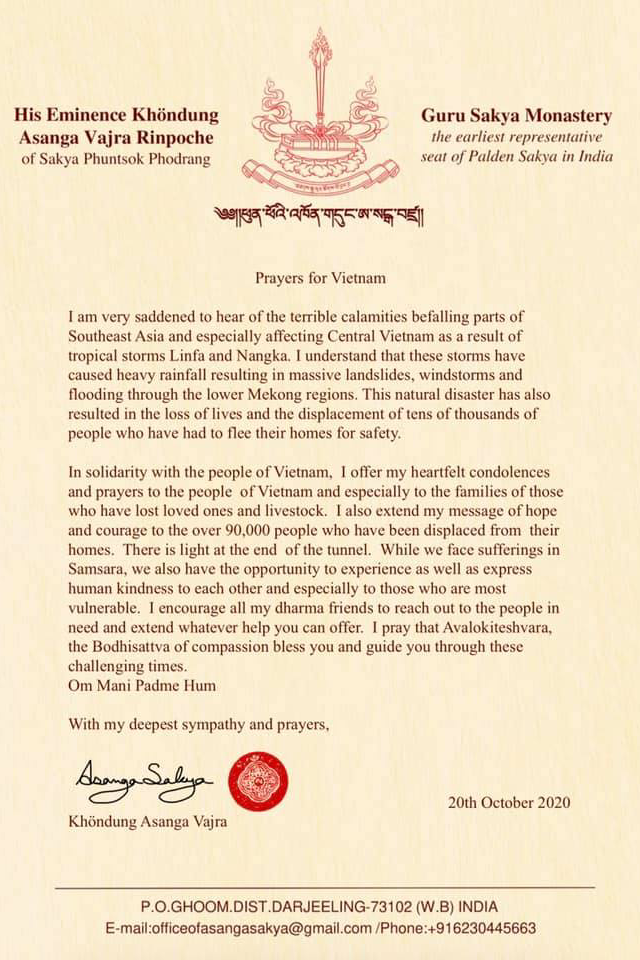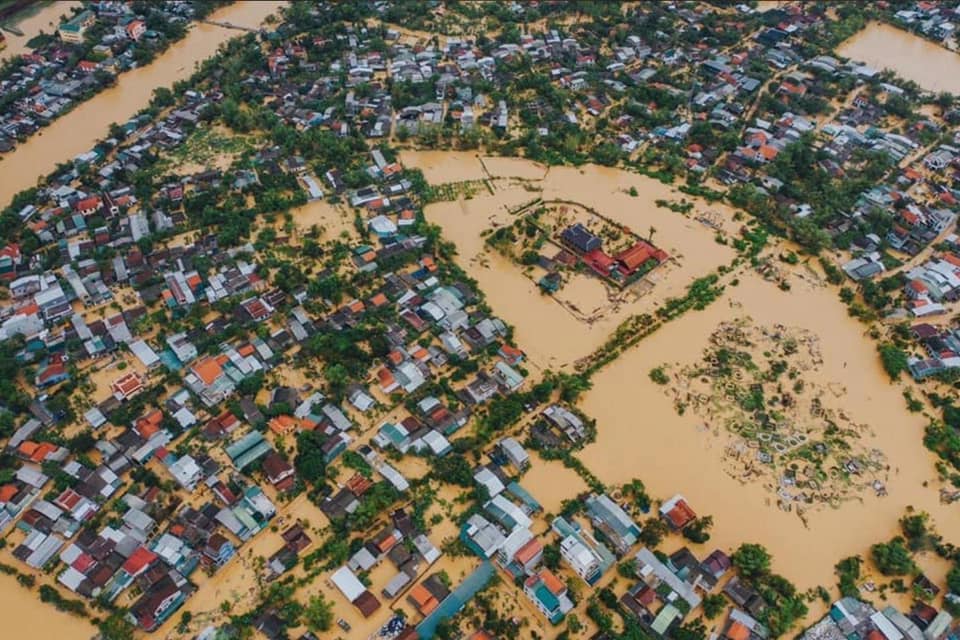 I am very saddened to hear of the terrible calamities befalling parts of Southeast Asia and especially affecting Central Vietnam as a result of tropical storms Linfa and Nangka.
I understand that these storms have caused heavy rainfall resulting in massive landslides, windstorms and flooding through the lower Mekong regions.
This natural disaster has also resulted in the loss of lives and the displacement of tens of thousands of people who have had to flee their homes for safety.
In solidarity with the people of Vietnam, I offer my heartfelt condolences and prayers to the people of Vietnam and especially to the families of those who have lost loved ones and livestock.
I also extend my message of hope and courage to the over 90,000 people who have been displaced from their homes.
There is light at the end of the tunnel.
While we face sufferings in Samsara, we also have the opportunity to experience as well as express human kindness to each other and especially to those who are most vulnerable.
I encourage all my dharma friends to reach out to the people in need and extend whatever help you can offer.
I pray that Avalokiteshvara, the Bodhisattva of compassion bless you and guide you through these challenging times.
Om Mani Padme Hum
With my deepest sympathy and prayers,
Khöndung Asanga Vajra